Larry Zuk papers
Larry Zuk, Historian of the National Sailing Committee of the American Canoe Association has written a series of manuscripts pertaining to canoe sailing history,
Stories of a Century of Canoeing and Canoes by Larry Zuk
which are available in a variety of formats: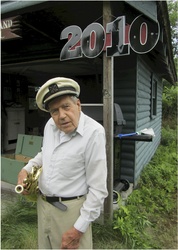 Topics include
The HUNDRED YEAR History of Cruising Class Sailing
and
THE STORIES OF CANOES GIVEN TO THE ANTIQUE BOAT MUSEUM IN CLAYTON, NY
Below is The Table of Contents
STORIES OF A CENTURY OF CANOEING AND CANOES
By Larry Zuk
TABLE OF CONTENTS
The Hundred Year History of Cruising Class Sailing
The Demise of the 16x30 Decked Sailing Canoe (The Beginning of the IC—10M Class)
The History of Sugar Island
How to Put a Sail on Your Canoe
A Brief History of Canoe Sailing in N. America
STORIES OF CANOES
GASNO GAO — Aticamec Birch Bark Canoe
Mystic — 1910 Peterborough Championship Cruising Class Canoe
Undine IV — 1935 Willetts Championship Cruising Class Canoe
Osprey — 1978 Strip Built Championship Cruising Class Canoe
Falcon — 1953 Manana Decked Sailing Canoe
Indian Girl — Ruston Canvas Canoe, Circa 1912
Sebago Canoe Club Four Boat — Dean, Circa 1939
A series of stories of activities in the American Canoe Association. Backed up by Newspaper and magazine articles and official records, Larry goes back to 1857 for background material from the United States, Canada and England.
Tom Zuk entered the activities when he joined the ACA in 1909 and had a remarkable career as a National Champion paddling and sailing racer, cruiser, coach and lover of Sugar Island. He also served as National Measurer and Keeper of Records for sailing, Commodore of the ACA, Member of the Olympic Canoeing Committee and Member of the US Olympic Committee.
Larry Zuk entered these stories when he arrived at Sugar Island in 1923 as the youngest baby ever on the Island, and exits from these stories, (but not from canoeing) by going to Sugar Island over an 89 year period, and going in a canoe sailing race in 2011. Cancellation of some races due to Hurricane Irene cut short his 78 year racing career. He won races as a boy in Olympic style paddling with both single and double blade, was the first National Slalom Champion in one man Kayak, and two men in a Canoe and a man and a woman in a canoe, and won Canoe Sailing races from 1936, for 75 years, through 1910.
Larry also was an official of the ACA as Measurer, Member of the Board of Directors, National Commodore, and representative to both the International Canoe Federation, Slalom and Sailing Committees.
Other Family members, such as his wife and paddling partner, Paula Zuk, National Slalom Champion; and his daughter, Erica, paddling partner and kayak racer on her own; brother Tom Jr., sailor; his Mother, Grace, canoe cruiser, racer, sailor, camper and renowned cook.
There are not only descriptions of the canoes donated to the Antique Boat Museum in Clayton, NY, near Sugar Island, but also stories of how they were built and used, by whom, and what adventures they had.